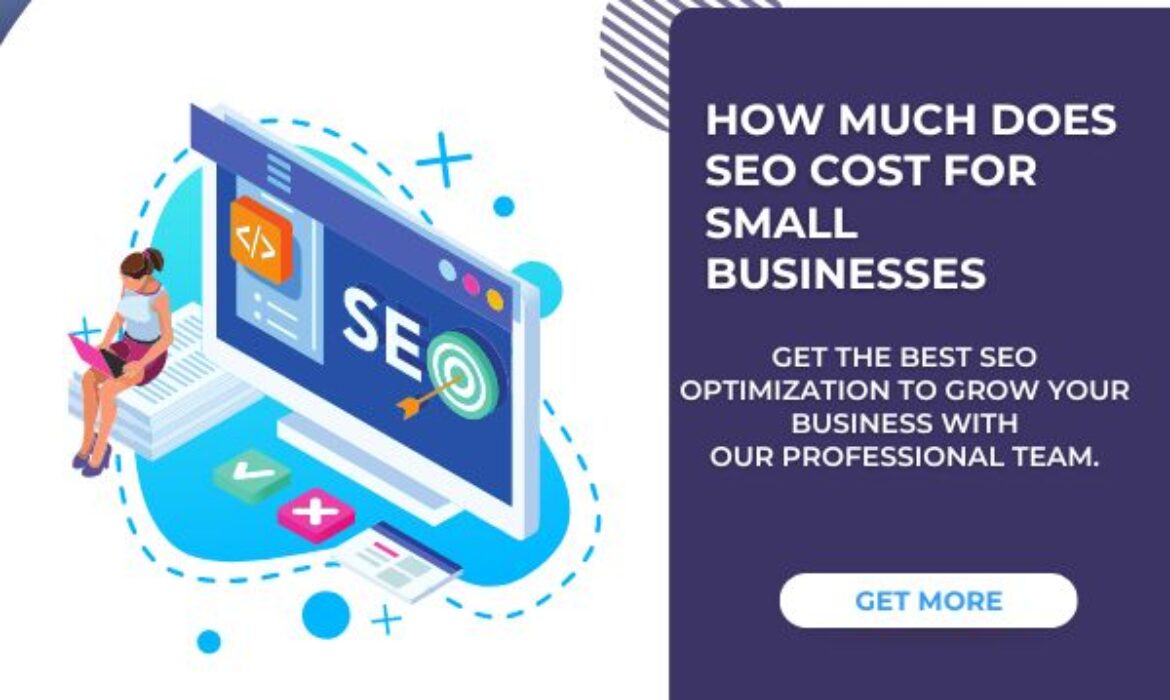 Many small business owners feel overwhelmed by the cost of developing an effective online presence. Websites, social media accounts, and SEO marketing campaigns can quickly add up in cost. But when it comes to SEO (search engine optimization) for small businesses, how much does this digital marketing strategy cost? In this blog post, we'll explore the costs associated with SEO for small businesses and the possible return on investment that comes with it. We'll also discuss some tips and tricks on how to get started without breaking the bank.
SEO pricing models
SEO pricing models can vary depending on the size of your business and your SEO goals. However, there are a few common pricing models that small businesses can use to budget for their SEO needs.
The most common SEO pricing model is the pay-per-click (PPC) model. This model allows you to set a budget for your SEO efforts and pay only when someone clicks on your ad. This is a good option for businesses that have a limited budget and want to track their ROI.
Another common pricing model is the monthly retainer model. With this model, you pay a set fee each month for an agreed upon several hours of work. This is a good option for businesses that need ongoing SEO support and want to build a long-term relationship with an agency or freelancer.
Finally, some businesses may choose to pay an hourly rate for their SEO services. This option allows you to customize your SEO plan and pay only for the hours worked. This is a good option for businesses that have specific needs or are looking to save money on their SEO budget.
SEO Services
SEO services can be an extremely effective and affordable way to generate leads for small businesses. By optimizing your website for search engines, you can improve your visibility and attract more visitors.
Several factors will affect the cost of SEO services, including the size of your website, the competition in your industry, and the keywords you're targeting. However, as a general rule of thumb, SEO services tend to be very cost-effective for small businesses.
If you're interested in exploring SEO services for your small business, we recommend contacting a reputable agency or consultant to get started.
SEO package
To answer the question of "How much does SEO cost for small businesses?", we need to consider a few different factors. The first is the size of your business. Are you a one-person operation, or do you have a team of employees? The second is the scope of your SEO project. Are you looking to improve your website's ranking in Google for just a few key phrases, or do you want an all-out campaign that will cover many different keywords? Finally, you'll need to consider your budget. How much can you afford to spend on SEO each month?
With all of these factors in mind, we can give you a range of prices for small business SEO projects. For a one-person operation, you can expect to pay anywhere from $500-$2000 per month. For a team of employees, the price will be higher, starting at around $5000 per month. And for an all-out SEO campaign, the sky is the limit – but typically costs start at around $10,000 per month.
Of course, these are just rough estimates. The actual cost of your project will depend on many factors unique to your business and situation. But this should give you a good idea of what to expect when shopping for small business SEO services.
SEO Cost Factors
Many factors can affect the cost of SEO for small businesses. The size of the business, the competition, the location, and the keywords being targeted all play a role in how much SEO will cost. The best way to get an accurate estimate is to contact an SEO expert and have them assess your specific needs.
The first factor that will affect the cost of SEO is the size of your business. A small business will usually need fewer hours of work than a large business, meaning that the overall cost will be lower. The second factor is the level of competition in your industry. If you are in a highly competitive industry, it may take more time and effort to rank high in search engine results pages (SERPs), and thus the cost will be higher. Third, your location can also play a role in SEO costs. If you are targeting local keywords, it will generally be less expensive than if you were targeting national or international keywords. And finally, the keywords you are targeting can also affect costs. If you are targeting highly competitive keywords, it could take more time and effort to rank for them, meaning that the cost would be higher.
How to Choose an SEO Provider
When you're ready to start investing in SEO for your small business, it's important to choose a reputable and experienced provider. Here are a few factors to keep in mind when making your selection:
1. Services Offered: Make sure the provider offers the services you need, such as keyword research, on-page optimization, and link building.
2. Portfolio: Review the provider's past work to get an idea of their quality and results.
3. Pricing: Get quotes from several providers to compare costs. Be sure to ask about any potential discounts or promotions that could apply to your business.
4. Reputation: Check out online reviews and testimonials to get an idea of what other businesses think of the provider's work.
5. Guarantees: Some providers offer money-back guarantees or other assurances if you're not satisfied with their work. This can give you peace of mind knowing that you won't be wasting your money if the results aren't up to par.
Conclusion
SEO is a powerful tool for small businesses to reach their target audience and increase conversions. But, it comes with a cost. Businesses should be aware of the estimated costs associated with SEO services before engaging an agency or practitioner. The cost of SEO will largely depend on the scope and complexity of the project, but there are ways to minimize that expense while still achieving success. It's important to research your options carefully and select an experienced provider who can help you create and implement an effective strategy at a price you're comfortable paying.