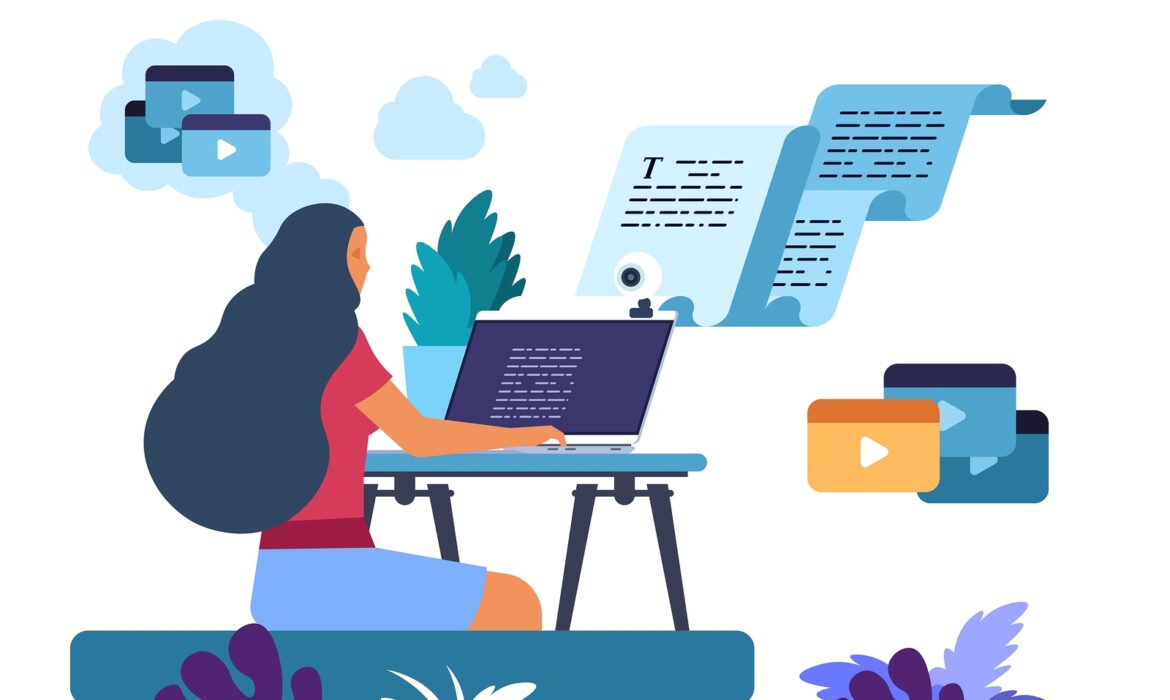 In the digital age we live in now, it's important for any business to have a strong online profile. No matter how big or small your online business is, you need to use effective methods to keep it going. Search engine optimization (SEO) and content marketing are two important parts that can have a big impact on your online business. When used together in a smart way, these two powerful tools can increase your exposure, bring more people to your website, and, in the end, help you make more money. In this piece, we'll talk about how SEO and content marketing can help you grow your online business.
Understanding SEO:
Search engine optimization, or SEO, is the process of making changes to your website so that it shows up higher on search engine results pages, or SERPs. When your website shows up on the first page of search engine results, you are more likely to get free traffic and possible customers. To use SEO to feed your online business, think about the following:
1. Keyword Research:
To find out what terms and words your target audience is looking for, start by doing thorough keyword research. Use keyword research tools to find keywords that are important to your business and have a lot of searches but not a lot of competition. Your content development and search engine optimization will be based on these keywords.
2. On-Page Optimization:
With on-page optimization, you tweak different parts of your website to make it more friendly to search engines. This means optimizing headings, URLs, meta tags (title tags and meta descriptions), and the text itself. Make sure your website is set up in a way that makes it easy for search engines to read and understand. Use your keywords in a natural way and in a planned way throughout your writing.
3. Quality Content:
For SEO, it's important to make high-quality, useful content. Search engines give more weight to websites that give people information they can use. Make articles, blog posts, videos, and other types of content that your target group will find useful. Use your keyword study to guide your content creation and make sure your content meets your audience's needs and interests.
4. Link building:
Another important part of SEO is building a strong network of backlinks. Backlinks are links on other websites that lead back to yours. Search engines see them as votes of faith that your site is authoritative and trustworthy. Reach out to authoritative websites in your field and see if you can guest post, take part in industry forums, or create content that people will want to share and that will automatically attract backlinks.
Content Marketing:
Content Marketing is all about creating and sharing valuable, relevant, and consistent material to attract and keep your target audience's attention. By combining SEO and content marketing, you can give your online business a boost. Here are some important things to think about:
1. Make a plan for your content:
Create a content plan that fits your business goals and the people you want to reach. Figure out what kinds of content you will make, like blog posts, videos, info graphics, podcasts, or eBooks, and set a regular plan for publishing them. Your content plan should think about the topics and themes that your audience cares about, as well as the platforms and channels you'll use to share your content.
2. Address Customers' Pain Points:
Your content should address the pain points, challenges, and interests of your target group. By giving people answers, insights, and useful information, you establish yourself as an expert in your field and earn their trust. Do study to find out what your audience's most common questions, problems, and needs are, and then create content that answers those questions and meets those needs.
3. Optimize content for SEO:
As we've already talked about, it's important for SEO to use useful keywords in your content. Find the keywords and phrases that are important to your content and use them in the titles, headings, and body of your content in a smart way. But it's important to find a good mix and stay away from keyword stuffing, which can hurt your rankings. Focus on making good, interesting content that easily includes keywords in a way that makes sense.
4. Promote your content:
Making great content is only half the fight. To keep your online business going, you need to get the word out about your work well. Create a plan for marketing that includes social media marketing, email newsletters, working with influencers, and distributing information. Use the people you already know and reach out to important influencers or industry leaders who can help your content reach a larger audience. Engage with your followers on social media sites and encourage them to share and join in.
5. Analyze and Refine:
For your SEO and content marketing to work, you need to keep analyzing and making changes. Keep an eye on important measures like website traffic, user engagement, conversions, and bounce rates. Use web analytics tools like Google Analytics to learn more about how people are using your material and website. Use this data to improve your online business by refining your content plan, finding places to improve, and making decisions based on the data.
In conclusion, if you want your online business to grow, you need to use SEO and content marketing to their full potential. By using good SEO methods and writing useful content, you can boost the visibility of your website, get more organic traffic, and grow your online business. Keep up with the latest SEO trends and change your content marketing strategies to meet the needs of your target group as they change. Your online business can do well in the competitive digital world if you use SEO and content marketing well.