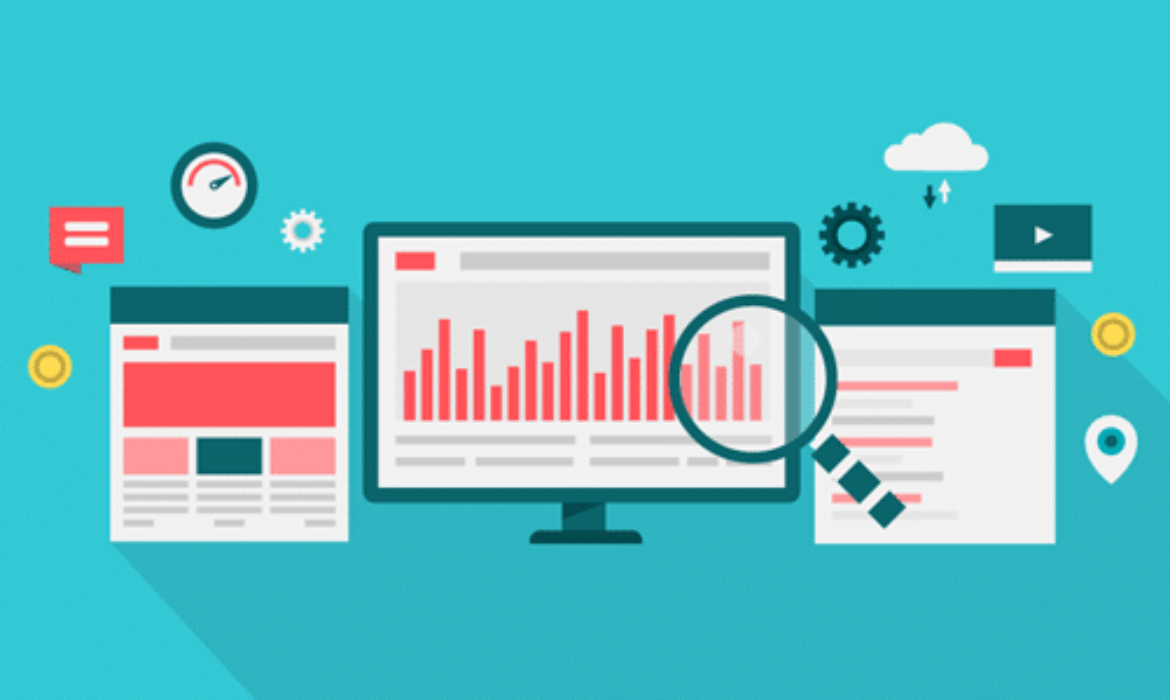 When it comes to SEO in 2023, there might be many online business owners who still view it as a one-time effort. While some completely neglect the importance of content, others turn to employ "marketing hacks" to boost website traffic, such as keyword stuffing or low-quality backlinks. These common mistakes might damage your website's search engine rankings more than you think.
They might make it more difficult for your customers or clients to locate your website over time. Even if you stray clear from these practices, it's still extremely beneficial to use Google Analytics to track your SEO efforts. Google Analytics is a very useful tracking tool that assists online businesses of all sizes, from startups to large corporations, to monitor their SEO efforts, keep an eye on their website's health, and use that data to come up with improved marketing strategies. Before jumping straight in, it's important to learn the top benefits and features of Google Analytics to understand how it can be useful for your online business.
What Exactly Is Google Analytics?
Google Analytics is a free online tool that provides web analytics to website owners. Web analytics are used by marketers to gather, analyze, and measure website data, such as the number of daily visitors, clicks on a page, average time spent on a page, etc.
These insights can give useful pointers about customer behavior, user engagement, target demographics, etc. For example, you might use this insight to find out where your website users are coming from and which pages they are most interested in.
This data also helps online businesses to make data-driven decisions and improve their SEO strategies to target their user audience better and employ relevant marketing practices on their website. Online businesses may choose between free and paid analytics solutions based on their budget and business requirements.
Simple Steps to Get Started With Google Analytics
Getting started with Google Analytics is more simple and easy than other online tracking tools out there. Users just have to create an account, register their website, and configure it as required. Following registration, they will be sent a tracking code to include on their website so that Google may begin collecting website data from it. Here are the steps to follow to get started with Google Analytics:
Create a Google Analytics account, register your online business's website, and include the tracking code into your website.
Determine your website's success objectives and set conversion monitoring to track your website's progress.
Explore the interface and familiarize yourself with the many features and report types available in Google Analytics, such as audience demographics, behavior flow, audience source, and so on.
Gather and organize Google Analytics data regularly to enhance your website and SEO marketing strategies.
Although it is simpler to use than other web analytics tools, it's important to familiarize yourself with its many features to make the most of the tool's potential.
Top Benefits of Google Analytics for Boosting SEO Campaigns
When used correctly, Google Analytics has the power to improve every aspect of an online business's marketing approach, from improved customer interaction to boosting its revenue. Here are some benefits of using Google Analytics for boosting SEO campaigns:
1.    Helps Understand the Target Audience Better
You already know a thing or two about your target customers as an online business owner, but how well do you know their online behaviors and preferences? Google Analytics can assist you in understanding the requirements and wants of your customers to help you cater to their needs better in terms of products, services, relevant content, and even marketing approaches. Business users can track the following website metrics with Google Analytics:
Number of daily visits and page views
Age and gender demographics of website visitors
Locations and countries of website users
The devices they use to access your website
Top channels that drive traffic to your website
Visitor behavior when interacting with your business's website
Best-performing pages
Pages per session
Page loading time
Rates of conversion
The bounce rates of products and services
2.    Observes and Monitors the Performance of Ad Campaigns
One of the best features of Google Analytics is that it's compatible with Google Ads. This means that business users can monitor their ad campaigns from a single site and track the complete customer cycle.
Combining Google Analytics with your Google Ads accounts also helps you acquire a better understanding of your target audience. You can also use these insights to create more improved PPC campaigns to get the most out of the marketing budget you spent on creating them.
3.    Determines and Fixes Lags and Errors on Websites
Since it monitors your business's website 24/7, you can identify and fix website errors and faults in no time with Google Analytics. For example, if one page on your website is faulty or goes down, you'll be alerted about it immediately. Being able to be notified about these errors and fixing them quickly can help improve a website's performance and bring down its bounce rate.
4.    Integrates Smoothly With Other Tools
Not being able to integrate easily with other online tools can bring down the efficiency of any web analytics tool. However, with Google Analytics, business users don't have to worry about that since it allows seamless connectivity with other online tools and apps. It enables business users to manage all of their online accounts in one place. Since every business user may have different requirements from other apps, Google Analytics allows integrations with these tools:
Google Cloud
Google Search Console
Google BigQuery
Data Studio
Surveys 360 Remarketing
Display and Video 360
Google Ads
Search Ads 360
Salesforce Marketing Cloud Integration
Google Ad Manager
5.    Maximizes the Potential of SEO Strategies
Google Analytics is designed to be the perfect tool for SEO. Its many versatile features provide insights that can assist online businesses in optimizing their website so that it ranks better in SERPS. For example, if you noticed your page visits dropping in the last month, you can open Google Analytics to see a report explaining the root cause.
Even if your website is doing well, you may still use it to keep tracking its success to determine the key strategies behind it. Google Analytics also simplifies the process of coming up with strong keywords and popular themes for an online business. This data helps in coming up with more creative and effective ad copies to boost conversion rates.
Power Up Your SEO Strategies With Google Analytics
Google Analytics hasn't only simplified website analytics reporting, but it may also help you boost your digital marketing and SEO strategies. You'll be able to develop content that resonates with your audience and drives conversions once you start using its features properly.
There's no one better that knows the ropes better when it comes to boosting SEO strategies and website performance than SearchBoosters. Get started with us to begin your journey towards higher rankings and online growth.