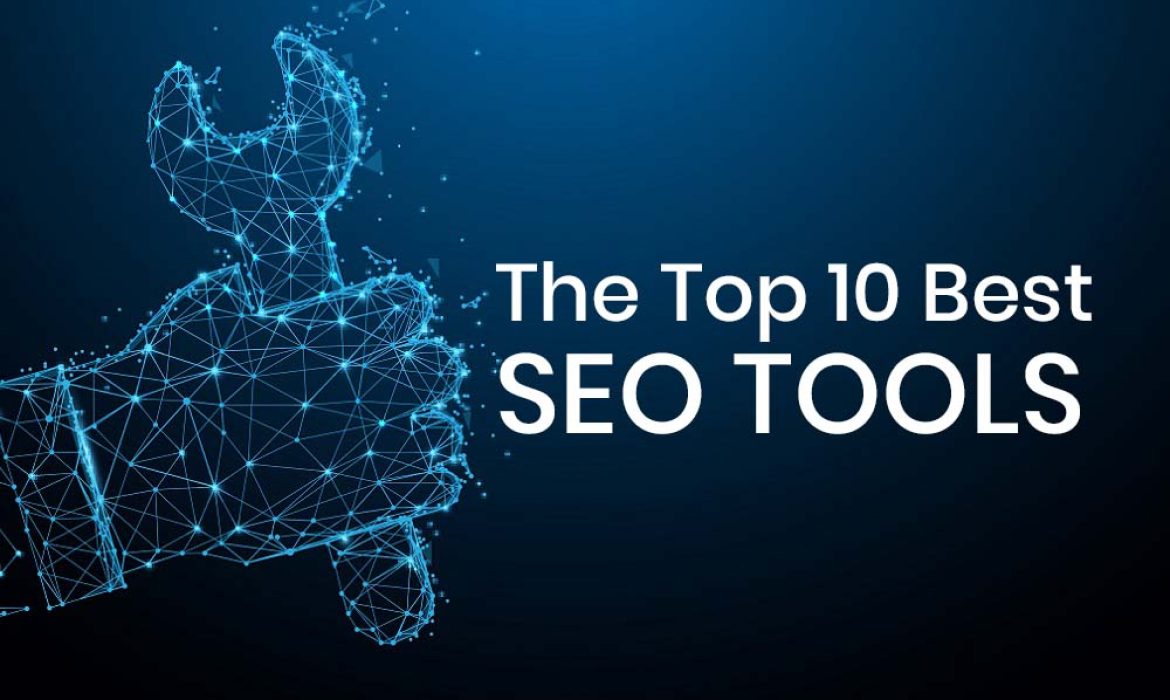 With constant improvements being introduced for SEO in 2023, keeping up with the latest SEO tools is now more important than ever. Both SEO and digital marketers strive to make an online business's website or social page an authoritative source of content and promotion. When users visit these websites, SEO grabs their attention and keeps them on each page longer, helping them discover more about the products/services.
According to a study published in 2022, 32.8% of SEO specialists say that on-page components (such as meta titles and descriptions) are the most important aspects for ranking high on search engines such as Google.
While getting these components right requires a robust SEO strategy, it's also equally important to ensure they are set up properly and perform consistently. This is where the right SEO tools can help boost a strong SEO strategy and ensure it's set up properly. It's important to learn about the best SEO tools in 2023 to find the one with the right features and insights to help the ranking and visibility of your website. Here are the Top 10 SEO Tools In 2023 To Boost Your Optimization:
Top 10 SEO Tools in 2023 to Boost Your Website's Ranking
The demand and market for SEO tools are on the rise, with more and more advanced tools bearing unique and handy features to provide expert insights and analysis. Here are the 10 best SEO tools in 2023 that can help you stay ahead of your competitor.
1. SE RANKING:
Widely recognized as one of the "best" SEO tools to date, SE Ranking has many features that automate a wide range of SEO tasks, such as keyword research, PPC research, and backlink tracking. The platform's keyword research tool is one of its most beneficial features, easily locating target and long-tail keywords. It also allows keyword analysis based on important SEO factors like search volume and difficulty. SE Ranking also offers backlink tools to help digital marketers examine a website's backlink profile, including referring domains and connecting pages.
2. PICTORY:
For producing great infographics and promotional videos to boost website retention time, Pictory offers an efficient AI video generator, assisting in video editing or design. The platform uses a script or article that users provide as a foundation for a video, converting your blog article into an interesting video for your social media platforms or website. This is a fantastic feature for businesses trying to boost engagement and quality.
3. ALLI AI:
To reduce the time spent on repetitive optimization tasks, Alli AI's SEO optimization, automation, and deployment platform offers efficient content management and SEO modifications for its users. To help online businesses optimize traffic profitability, it automatically develops sitewide page names to help in keyword A/B testing. This means that users can run test changes to their site and the best version of the page will remain safe, resulting in increased Google results.
4. PRO RANK TRACKER:
Knowing where your website ranks in real time is one of the most difficult aspects of maintaining your SEO. Manually searching your ranks in Google is inefficient and time-consuming, and it exposes you to the risk of tailored and localised results giving you the wrong insights. To avoid all that, Pro Rank Tracker swiftly identifies websites' latest ranks, saving time and energy and providing useful ranking insights for further SEO strategies.
5. HELLOBAR:
Proper CTAs (call-to-action) and pop-ups can help websites convert visitors into buyers and customers. To save the time and effort of coming up with efficient pop-ups and prompts, the HelloBar plugin includes a variety of pop-ups and high-converting CTAs. The platform also offers analytics solutions, such as HelloBar Elementor, which offer excellent A/B testing and precise visual data. HelloBar's two best features are its customizability and compatibility.
6. SCALENUT:
Scalenut is an all-in-one marketing solution that assists in following a keyword plan and content management strategies. The software is organized into four sections including researching insights and developing a keyword plan to outperform competitors, developing optimized SEO content using the most advanced versions of NLP and NLU (Natural Language Processing and Natural Language Understanding), providing real-time feedback on where content ranks, and offering 50+ templates for ads, marketing copies, posts, blurbs, etc.
7. PAGE SPEED INSIGHTS:
A lot of online businesses overlook the importance of how fast a page of their website loads. Page speed has been an important ranking factor in boosting UX experience since 2017, and is especially important for mobile users. PageSpeed Insights is a free tool provided by
Google to website owners to analyze how Google evaluates their page loading speed. Websites with good page speed show up as "green" in this tool, meaning they have good UX experience contributing to their high ranks.
8. OMNI CONVERT:
Omni convert is a comprehensive and adaptable platform for improving a website's conversion rates. Aside from A/B testing, popup advertising, and user surveys, Omni convert offers tailored experiences for a website's visitors based on cart value, weather, geography, and more. The platform provides 41 conversion metrics by utilizing user behavior and traffic sources. Using these insights can help modify and shift SEO strategies, which allows for improved organic growth. Omni convert is an excellent fit for product teams conducting marketing experiments.
9. SEMRUSH:
Renowned among marketers and online businesses alike, Semrush is one of the most well-known names in the SEO industry. It allows users to conduct keyword research, optimize on-page SEO, perform a keyword gap analysis (competitor analysis), help configure local SEO, generate links, and track keywords. It's a great all-in-one tool that can help streamline an SEO strategy and helps boost website ranks.
10. DIIB:
While a lot of SEO tools offer insights into search engine rankings, Diib is a unique platform that allows users to explore growth potential and learn about their rivals' techniques. It also offers useful features such as offering page speed insights, analyzing social platforms' performance, and providing notifications for problems that require quick attention. Diib is a good choice for acquiring precise data insights to help devise an SEO strategy or determine any changes to an existing one.
Read more: How to Determine Your Target Audience: A Guide for Online Businesses in 2023
Proper SEO Strategy Assistance in 2023
While these SEO tools and their features can help keep track of a website's performance and offer assistance to adhere to SEO strategies, online businesses require properly crafted SEO strategies that are tailored to match their specific growth needs.
Here at Search Boosters, we provide stellar analytical, conversion, and optimization services to ensure your websites stay green with customers and your brand stays ahead of your competitors