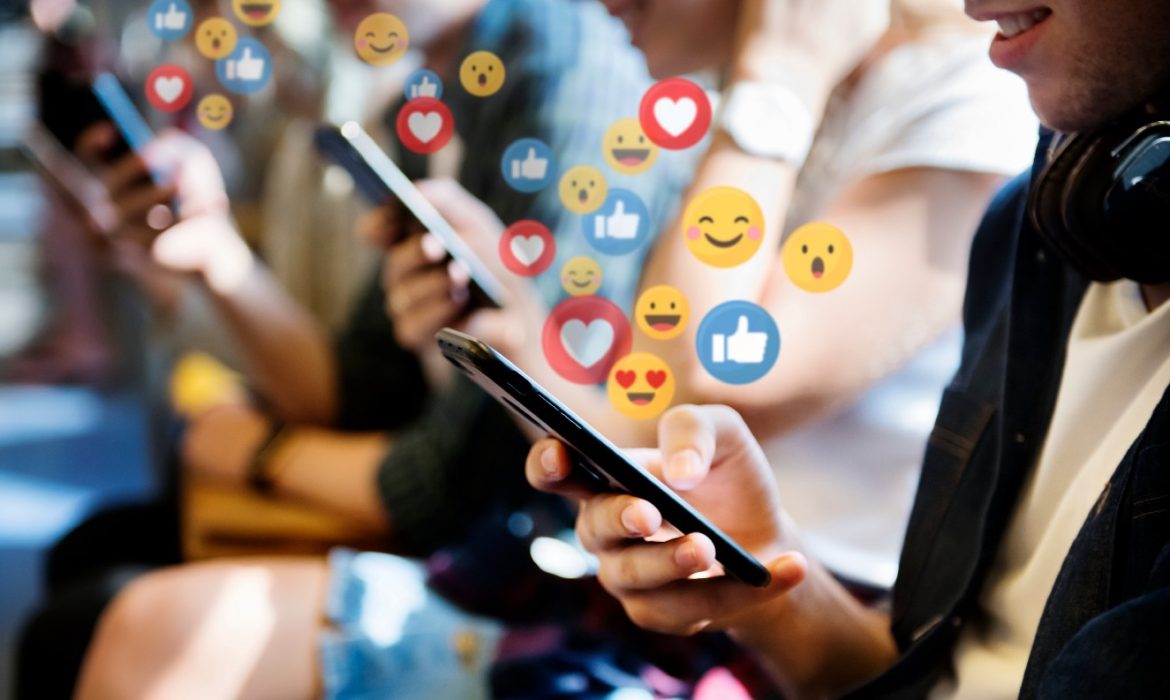 Online businesses have seen significant developments in recent years. With more and more digital marketing strategies being introduced, social media marketing has become a vital weapon in any marketer's arsenal. Whether your customers are at your physical store or browsing your website, your marketing strategies must fulfill their expectations and requirements.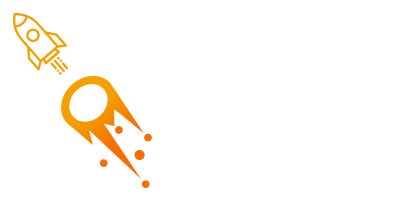 Get Free Consultancy Right Now!
We help you see the world differently, discover opportunities
you may never have imagined.
As a result, social media marketing becomes even more important in your marketing plan. For online businesses and e-commerce retail shops, social media marketing allows your customers to locate you and buy your products or services right away. Learning the essential strategies and importance of social media marketing can increase online customer traffic to your website and raise brand awareness among your target demographic.
A Brief Overview Of Social Media Marketing
Social media marketing or SMM is a group of strategies to market and promote products and services via social media channels, sites, and networks. SMM can be paid for or be used organically, which is its major advantage. It provides online businesses with unique ideas for engaging with existing customers, building a brand following, and attracting new ones.
Facebook, Instagram, YouTube, Twitter, and LinkedIn are the most popular social networking sites. You may use social media to create your brand identity among your target market and promote your intended image, mission, or tone. Various social media platforms also offer precise data that may help marketers track the success of their marketing strategies.
You can create and post articles, blog posts, videos, infographics, etc to be displayed on your and the feeds of your followers or customers that share or follow your profile. Paid social media advertisements have surpassed paid search in revenue, surpassing $137 billion. It is the fastest-growing method of marketing today since it immediately links you with your target market.
Why Choose SMM Instead Of Traditional Marketing?
Ever since the rise of social media, the prospects of online businesses have shifted considerably, but whether conventional marketing (TV, print media, radio, and billboards) is still important hasn't gone away. Both types of marketing have the same goal: to attract customers and raise brand recognition.
While there is no denying the fact that traditional marketing is still widely used and has many benefits, however, it does not engage customers in the interactive ways that SMM does. In SMM, communication is made easier between businesses and their customers. While print media has a conversion rate of 1.7 percent, the average conversion rate across Facebook Ads is 9.21%. The difference is plain as day.
Not only is social media marketing more effective than conventional media, but it is also more effective than other digital marketing mediums. It vastly outperforms any other marketing channel that existed before the Internet in the following ways:
SMM is more efficient, fast, and cost-effective, proving to be a convenient alternative to any other marketing channel.
There is no complicated instructional manual or prior experience required to create and run a social media account for your online business and start marketing to your customers.
The success of your SMM strategies can be measured and evaluated to help improve your future strategies and increase your return-on-investment rate (ROI).
It allows you to physically interact with your customers, making them feel individualized and appreciated, increasing your brand image in their eyes.
SMM ad campaigns can be edited or re-used if you find a mistake or want to repurpose your old ads.
SMM allows you to direct your ads to a certain demographic or target audience. You can sort them by age, gender, location, interests, and so on.
The popularity of social media does not restrict its usage. You can market to your customers, news or blog sites, stakeholders, bloggers, etc.
Because of the visual aspect of SMM, you can increase brand recognition while developing a visual identity.
You can use SMM to retain customers and improve their overall experience. In terms of conversion funnels, social media can be useful both at the beginning and at the end. It helps you understand where and who your target customer audience is and how you can market to it more effectively.
Five Helpful SMM Strategies To Build Your Brand and Increase Recognition
Now that we've established that using SMM is necessary for any online business, here are five strategies to help you get started with effective SMM:
1.    Understand And Focus on Your Target Market
Analytics can be valuable in driving quantifiable sales and conversions. You can use the data provided by your preferred social media channel to learn what your target audience for online businesses reacts to. Observe how your customers react to your products or service to determine whether your ads or posts are having the desired impact. Facebook and Instagram stats offer detailed data that shows how customers react to your posts and what you can do to market to them better.
2.    Keep The Major Social Media Channels Under Your Wing
Adhering to one particular social media channel is not a wise decision for the growth of your online business. Every social media channel has a different customer demographic and different marketing techniques that you can benefit from. While Instagram and Facebook are the big names in the SMM world, other platforms such as YouTube, Snapchat, Twitter, and even TikTok may have some potential to grow your brand and widen your targeting reach.
3.    Interact With Your Customers
Your website is where you sell your products or services, but your social media accounts are where you interact with your customers to help them feel welcomed. SMM follows interactive marketing, which allows your customers to connect with your brand on an individual basis.
Posting daily or twice a week, prompting your website's link, and answering the questions, queries, or reviews of your customers can allow you to be more in touch with them. You can also set up a customer support or contact center that will direct customers to submit their queries, complaints, or feedback to you via your social channels.
4.    Be Unique And Creative To Stand Out From Your Rivals
Your SMM marketing plan should be unique and reflect your brand. Don't start posting each Saturday because your competition is doing it. Instead, take a look at your analytics and see which day your customers are most active and post accordingly. Make sure that all of your posts, infographics, videos, etc stand out as your own. Be sure to test out your videos and infographics for mobile optimization as almost all social media users access social sites and pages on their phones or tablets.
5.    Reach Out To Social Influencers
Influencers play a vital role in promoting your products or services to their own audience base. Your target audience believes in them and what they have to say. For instance, if you sell health and wellness products and want the traffic on Instagram to know about them, find an influencer who is willing to do a sponsorship with your brand and can post a video about promoting your products. This will likely get your sales churning and your following amping up.
Social Media Channels Are Where Your Prospective Customers Are
You can plan your brand's strategy based on the essentials of SMM. In SMM, the goal is to increase engagement and ultimately, your sales. You can use your social profiles to create a brand identity that your customers want to connect with. Combining paid and organic SMM can help yield the best results. The purpose of your social media presence is both to attract new customers and to provide a good experience to your existing ones.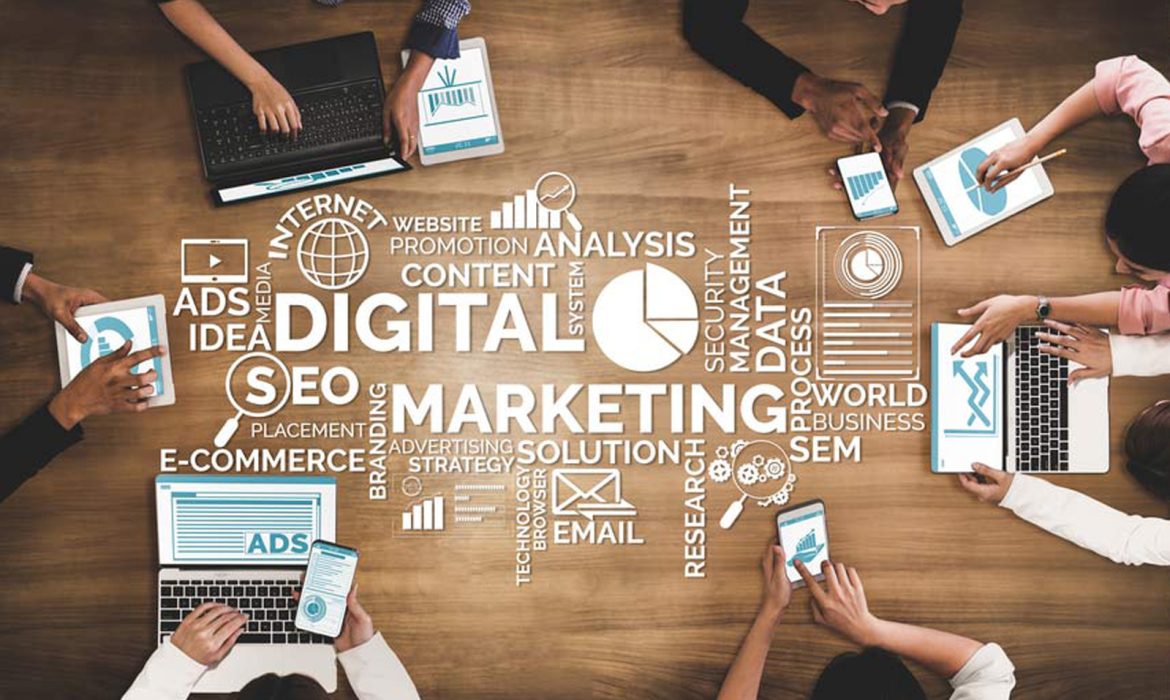 When diving into the world of digital marketing to develop your business, there are some essential marketing channels that you should familiarize yourself with. Even if you choose a digital marketing agency to handle your online marketing, understanding the basic marketing channels, their strategies and lead generation potential can help you remain on top of things.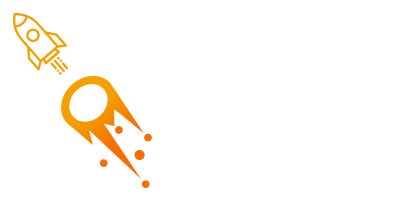 Get Free Consultancy Right Now!
We help you see the world differently, discover opportunities
you may never have imagined.
Digital marketing is multi-faceted. This is why learning about the basic marketing channels such as SEO, SMM, and SEM can help you increase your online traffic, improve your website's SERP ranking, encourage visitor engagement, and generate strong leads for your business to grow exponentially.
The Three Main Digital Marketing Channels
In the world of digital marketing, SEO, SMM, and SEM are the most famous marketing channels, and for good reason too. Due to their targetability and ROI potential, they are crucial to developing any online business or company. But how do you know which one will work for you? Well first, you must start by understanding how each channel works.
1. SEO — Search Engine Optimization
Perhaps the most famous one, SEO stands for search engine optimization, which is the process of acquiring organic (free) traffic to a website from the search engine result pages. With SEO, you optimize your website with various optimization techniques so it can rank for relevant keywords whenever someone makes a search query related to them. If your website is equipped with excellent SEO strategies, it will appear in the highest ranks on a SERP because of the positive relationship it may share with the search engine's algorithm.
2. SMM — Social Media Marketing
SMM or social media marketing is the second biggest marketing channel since it targets the enormous audience base that resides on social media platforms such as Facebook, Instagram, Twitter, YouTube, etc. Social Media Marketing is said to be the center point of e-commerce and brand engagement for large demographics because consumers interact with businesses and with each other on these social networks.
For a business to acquire customers online, it must have a social media presence that mirrors its credibility with its website. By posting regular promotional content, running ads, and interacting with customers on social networks, a business can engage large crowds of prospective customers and build credibility and brand image simultaneously.
3. SEM — Search Engine Marketing
SEM or search engine marketing is often confused with SEO since they both focus on traffic outreach on search engines. But, while SEO deals with organic traffic acquisition, SEM focuses on online advertising done via paid ad campaigns. When you look up a term on Google, the first four search results will have a small green tab that says "ad" under the search title.
This is SEM or paid advertising in its active form, which means a brand paid Google to showcase their ads for that keyword you searched for. SEM is highly customizable when it comes to selecting the targeting features for paid ads. On Google Adwords, you can select a demographic type, location, preferences, etc to increase the targeting potential of your ads.
Basic Practices and Components of SEO, SMM, And SEM
Now that we have cleared what each acronym stands for, we can move forward with some of the most common marketing practices and components for SEO, SMM, and SEM. Some essential practices and components for each marketing channel are:
SEO
First, let's begin with SEO. Almost all SEO practices focus on improving your website and increasing its online visibility. Here are some common SEO practices and components:
On-Page SEO (on-site optimization of the front-end and back-end of a website)
Relevant and engaging content
Easy navigation
Mobile-optimization
Image optimization
Website usability and accessibility
Page speed and navigation
Internal linking
Meta descriptions and headers 1,2, and 3 optimization
Off-Page SEO (off-site optimization of the external sources outside the website)
Backlinks
Brand mentions
Influencer outreach
Social bookmarking
Fixing broken links
Social networking
Forum Engagement
Guest author blogging
SMM
SMM is both paid and free, it all depends on the practices and components you choose to use in your campaign. Here are some common ones:
Organic posts: Free posts that can be created and shared on a business' social media.
Ads: Similar to paid ads on SEM, social media ads can be customized and curated to meet target goals such as customer engagement, page likes, the website directs, etc.
Boosted posts: Also known as sponsored posts, boosted posts are used to increase the post-performance of an ad or a normal post.
Social networking: Posts that are created with the collaboration of two or more businesses to reach each other's social media audience bases.
SEM
Lastly, paid advertising on SEM deals with targeting specific audience groups with specific intents. Here are the many components and methods of SEM targeting:
Remarketing: Also known as retargeting, these are serving ads that are created using the previous search data of customers.
Geotargeting: These ads are targeted to users that meet the location qualification of the ad.
PPC: ads that cost a certain amount when a user clicks on them.
PPI (pay-per-impression): ads that cost a certain amount when a user "views" them.
Which Digital Marketing Channel Should You Invest In?
It is important to understand that there is no "which is better?" when it comes to SEO, SMM, and SEM. All the mentioned practices and components are equally important and necessary if you want to build an online presence, gain visibility, increase your website traffic, and eventually build a customer base. Some factors that you should consider when using these marketing channels are:
Budget
If you want results from your digital marketing campaigns, you need to set aside a budget of how much are you willing to spend. If you are a start-up business and still trying to find what works for you, you may not want to squander all your marketing budget on campaigns without even understanding how they work and their potential. First, you need to understand the marketing channel you selected, the competition market, and the practices that will work best for your business objectives, and then invest in a campaign.
Long And Short-Term Plans
The best SEO practices in 2022 have long-term benefits while paid marketing will be beneficial for you until you keep paying for them. The best approach may be finding a middle point and distributing your time, effort, and money equally between the marketing channels you use. In a general scenario, first setting up various basic SEO strategies and then investing in paid marketing as you wait for them to be lucrative would be ideal. It all depends on deciding on your business objectives and then molding your marketing channels to accomplish them.
Quantity And Quality
Investing in a single marketing channel is as equally bad as creating multiple campaigns at the same time without testing them or doing market research. You may want to tread lightly and carefully so you don't waste either your money, efforts, or time. Testing strategies out and then deciding to invest in them is a lengthy but wise choice.
Choose A Digital Marketing Agency To Manage All Three
If all this seems too overwhelming for you, you can leave it all in the hands of professionals. You can simply use a digital marketing agency's services to learn more or curate a custom digital marketing plan for you. Get in touch with Search Boosters now and learn more about how we can manage it all for you.