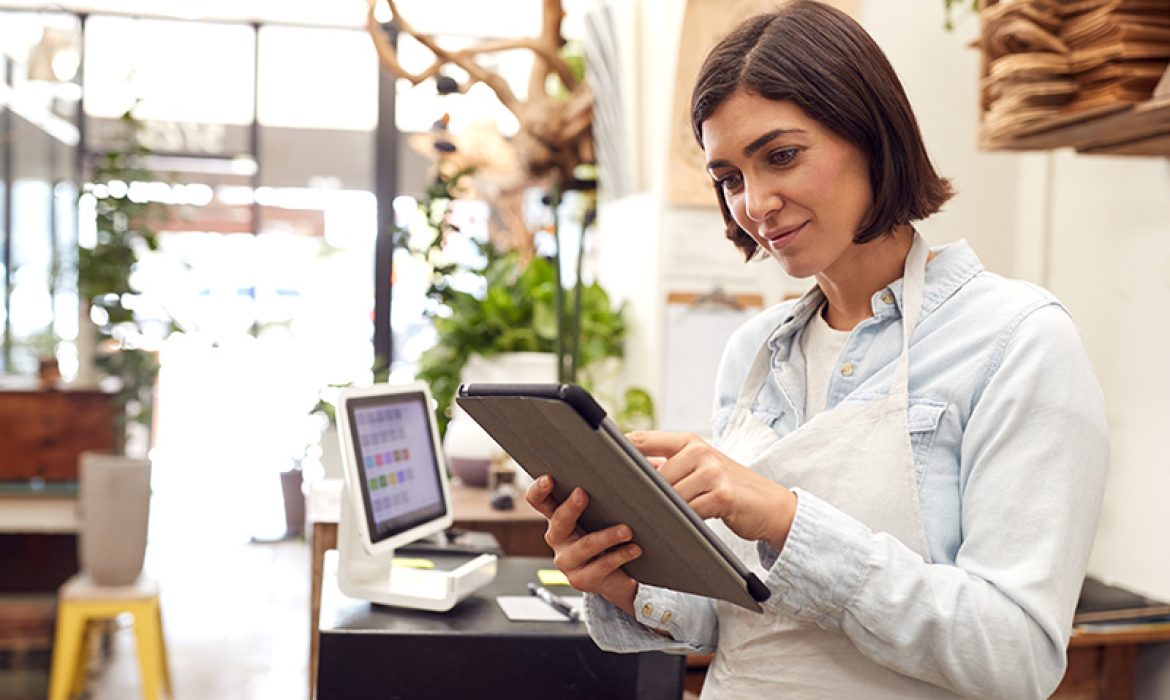 In digital marketing in 2023, attempting to please everyone with the same online marketing strategies results in pleasing no one. Your digital marketing strategies are what develop your customer base, promote your products or services, and establish your brand as an authority among your competitors. But to whom are these strategies targeted? Saying " potential customers" is a vague approach that will not only result in your marketing strategies not performing optimally but will also eliminate your chances of ever developing your business online.
To ensure that all of your marketing strategies perform well and start producing results, you must first conduct audience research and determine your target audience. Therefore, learning how to find your target audience is crucial for you if you wish to increase your ROI rates, website traffic, and product or service promotion as an online business in 2023.
What Is a Target Audience To An Online Business?
Your target audience is the particular demographic of customers most likely to be interested in your product or service and is the group that should be targeted by your marketing strategies. Your target audience may be determined by various characteristics, including age, gender, income, location, and hobbies.
Depending on what you sell or offer, your target market may be more generalized or more specialized. For instance, if you sold phone cases, a diverse group of people would be your target market as everyone uses them. However, you might specialize in selling high-endurance and unique style phone cases.
Then, a more specialized group of people who are interested in buying high-quality and custom phone cases might be your target market. To determine the creative messaging that will resonate with your target audience, and to pinpoint the digital channels they prefer being marketed by, you will need to define and specify your target audience.
What Are The Benefits Of Determining Your Target Audience?
Understanding your target audience is essential for marketers. This information will determine all your marketing strategies and plans. Although it may seem like a good approach to reach as many people as possible, it will more likely be pricey and would get only 25% views from people interested in your product.
Having a  clear understanding of your target market not only improves your ROI but also allows for more engaging interactions with your customers. You can create content that appeals to particular personas and create products and services that reflect the preferences and ideals of individuals who are most likely to buy them. At a time when a highly targeted and individualized marketing experience is required by your customers, this is crucial.
Different Types of Target Audiences
Target audiences can be divided into groups based on factors like intent, location, hobbies, and more. Here are some examples of how to sort your target audience:
Interest: The interests of your customers such as their hobbies or common searches can determine their buying type. Sorting your customers by their interests can help you develop data-driven strategies that engage your audience and encourage brand loyalty.
Intent: Define the types of people who are looking for particular products. Understanding your audience's purchase intent will enable you to develop a marketing message that is specific to their needs.
Subculture: Groups of people who have a common interest, such as the social media platform they like to use the most, are referred to as subcultures. You can identify who you're trying to target if you are aware of some of the motivations of your target audience.
Effective Ways to Determine Your Target Audience
Determining your target audience depends on collecting and examining the data you receive from previous customer purchases, buying trends, and your social media customer base. Here are some effective ways to identify your target audience:
1. Examine Your Customers' Data
Analyzing the customers who have already purchased your products or services is one of the best ways to identify your target audience. Whenever a customer visits your website or buys your products or services, they leave data about their age, location, and areas of interest. You can also conduct customer surveys through social media to learn more about the people interested in your brand.
2. Conduct Market Analysis
To identify demand gaps that your product or service could fill, examine your industry's market. To determine where others are putting their efforts, look at trends for similar products or services and focus on your product's distinct value. This helps you understand who is interested in products or services similar to yours.
3. Develop Customer Personas
A great way to determine your target audience is by creating customer personas. Customer personas are semi-fictional buyer types that represent key characteristics of a large segment of your customer audience. Personas are developed using data from surveys, online interactions, and other sources that marketers can use to get a more complete picture of their potential customers. Favorite social media channels, hobbies, online activity timings, etc. may fall under this category.
4. Continue To Re-Analyze
As you acquire more information and engage with clients, you will gain a better understanding of your target audiences. Using this knowledge, you must continue to refine and improve customer personas to achieve the best results. The more knowledge you have about your customers, the more accurately they will be targeted by your marketing tactics.
5. Take Advantage of Google Analytics
You can obtain detailed information about your website's visitors with Google Analytics. Using this information, you can determine the types of content your target audience engages most with and what channels they come from, allowing you to make more data-driven decisions when planning your marketing campaigns.
Hitting the Bullseye with Your Marketing Strategies
If you want to stand out from a sea of brands and advertisers, you must create targeted, personalized marketing experiences for your customers. By determining your target audience, you can make more informed decisions about your content creation, brand messaging, and marketing campaigns when you have a comprehensive understanding of who your ideal buyer is.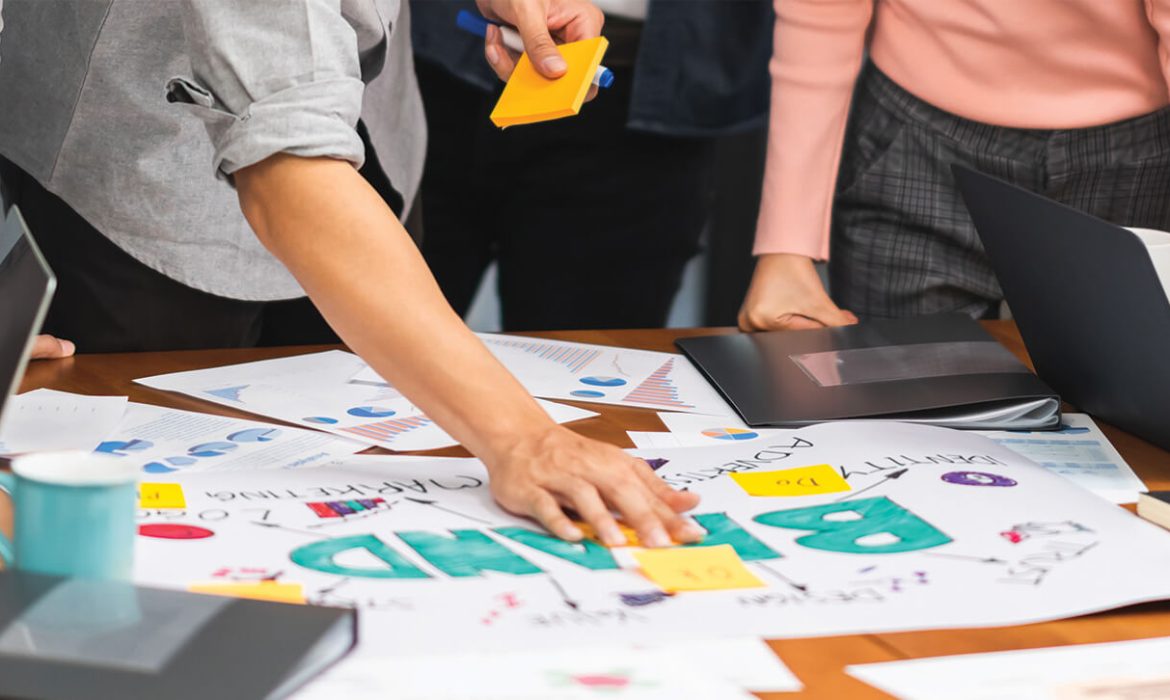 Online businesses are becoming increasingly aware of the need to alter their marketing strategies as they become used to the new 2023 digital marketing trends. One of these trends is adapting to the growing importance of developing brand authority. But what sets brand positioning apart from brand authority?
In simple words, brand positioning sets you apart from your competition, whereas brand authority raises you above it. Your customers can only trust your services and products if your brand authority developmental strategies are working optimally. It is the only way to establish your online business as a trusted and reliable source in the online marketplace.
The development of your products or services depends on the correct use and balance of digital marketing and brand authority-building strategies. In a nutshell, brand authority is mostly the trust and reliance online businesses acquire from their customers. This is why learning what brand authority is and some helpful authority-developing strategies can help you rise above and beyond your industry competition and promote brand growth for your products and services.
What Is Brand Authority?
Brand authority measures how likely it is for customers to recognize an online business as a reliable source for buying high-quality products or services in its industry. Customers only trust an online business with a high level of brand authority, a concrete reputation, and some valuable industry impact. For instance, customers are more likely to buy sports gear from an online store that demonstrates its high level of brand authority with its content, branding, and reviews than one which shows signs of inconsistent branding, fake or no reviews, and low-quality content.
You can measure your online business's brand authority in various ways. One strategy is to measure how often you interact with your customers and what sort of response you receive. Another strategy is researching important keywords rankings, social media reach, mentions, or reviews.
6 Helpful Ways Online Businesses Can Build Brand Authority
While brand authority begins with selling high-quality products and services, you can follow helpful brand authority developing strategies to boost its growth. Here are some useful strategies you can follow to promote your brand authority:
1. Decide On A Relevant Niche
By concentrating on a certain niche market, an online business can quickly become knowledgeable about that market and keep up with the most recent trends and developments. Additionally, there might be fewer online businesses that provide product or service expertise in that field, which can assist a business come across as a leading industry authority. Consider which particular topics fit with the interests of your target market and the products and services you offer. This may increase customer interest in the products or services offered and increase your chances of expanding your authority niches in the future.
2. Publish Optimized and High-Quality Website Content
Another effective strategy to increase brand authority is to publish high-quality and optimized content on your website. Your blog postings are a great way to convey information about your products or services and interact with your customers and website visitors. Regular blog updates might encourage your customers to visit your website frequently.
They might decide to share them with their network as well, ultimately expanding your audience reach. Consider what content your target audience is most likely to find interesting and if it is relevant to the products or services you offer. Keep a casual and approachable tone when writing a blog to encourage customer engagement and interaction.
3. Maintain A Regular Social Media Posting Schedule
Gaining the trust and respect of customers can also be accomplished through consistent and engaging social media posts. Similar to blogs, consider what content your target audience could find most beneficial, and base your social media strategy on that knowledge. To reach a wider target audience on social media channels, you can either publish snippets of your blog posts or create unique content. A regular social media posting schedule can help you create an active following which can help you connect with potential customers, industry leaders, and other reputable companies in your industry.
4. Collaborate With Only Reliable Brands
As an online business, you're bound to collaborate with other businesses. You can use this opportunity to build your brand authority by collaborating with other well-known brands. You can either share social media posts or website articles or contribute a guest blog post to their website. As a result, both customer bases might reach out and contribute to each brand's authority's growth. You can also reach out to influencers and reviewers who are likely to post about your products or services and provide an expert quote.
5. Obtain Proof Of Credibility
Obtaining proof of your credibility as an online business acts as evidence that your customers appreciate your products or services. A customer's good product review on your website, for instance, can assist in convincing other potential customers that the products or services are deserving of their time, money, and confidence. Customers may view your online business as a reliable authority with the help of this kind of testimonials. Here are various examples of proof of credibility:
Expert proof: This type of social proof is provided by an experienced professional in the field, such as a well-known journalist or a blogger.
Influencer proof: An influencer's promotion entails a famous person promoting a brand or mentioning the business online.
Customer proof: This proof is provided by your customers who leave positive reviews and feedback on your website or social media channels.
6. Increase Media Platforms
To further increase your brand authority, consider expanding your media channel platforms. You can put up podcasts or Ebooks on your website to help you reach out to new audiences and establish your brand's worth and credibility. The more media channels you use to promote your products or services, the wider your audience base is likely to become.
Rising Above Your Industry Competition In 2023
With so many online businesses struggling in the same industries, it's hard you grow your brand and set yourself apart. This is why online businesses in 2023 turn towards developing their brand authority to attract more customers while staying ahead in the game. Not only are you going to increase your customer base, but you will also gain more visibility and chances to grow or expand your products or services.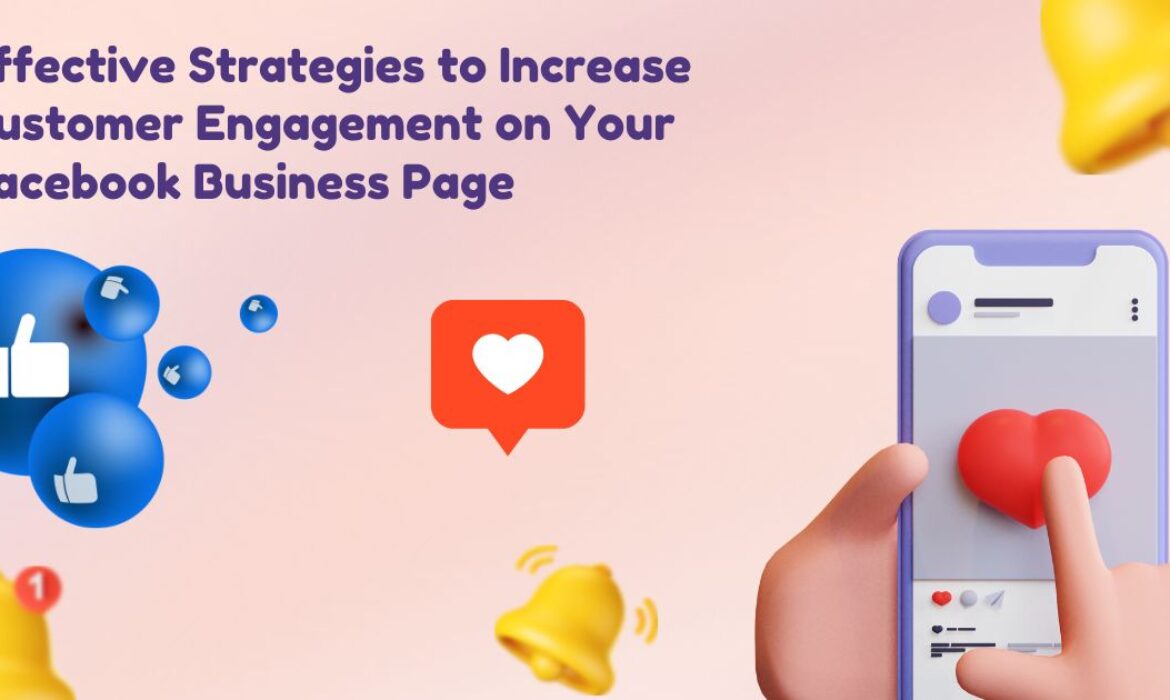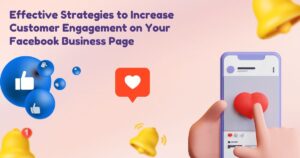 As an online business in 2023, can you guarantee that your customers will be satisfied with the item they bought on your online store and return for another purchase? If you find yourself answering "no", you need to nurture your customers to ensure they keep supporting your brand. A great way to accomplish this is by improving your customer engagement.
All online businesses and stores that are constantly striving for success and growth, use every possible measure to maintain their customer engagement rates for their brands. While there is a myriad of social media channels that can help you interact with your audience, you should begin with Facebook. It's essential to learn how to boost your customer engagement rates on your Facebook business page to help you retain your customers, attract prospective leads, and build long-term customer relations for steady brand support.
Strategies to Boost Customer Engagement Rates on Your Facebook Page
According to a survey, 70% of online users access Facebook eight times a day. A strong Facebook marketing strategy for a business's page concentrates on boosting its customer engagement, online exposure, and brand reputation. Here are some effective strategies you can follow:
Post Short Videos on Facebook
Convenience is the key component when it comes to social media marketing. This means that users will like a platform more if there aren't many steps involved. So instead of posting links to your visual content on your Facebook posts, post it directly to your page. Facebook's analytics show that its users prefer to watch videos directly on the Facebook app or website rather than opening another browser tab or app for it. Ensure that your visual content is a minute long to keep your followers interested.
Take Advantage of Facebook Insights Data
Facebook marketing tactics are always unique and help you access useful data about your followers' behavior. You can get a better understanding of the kind of content that your audience prefers by checking your Facebook insights. Whenever you're thinking of creating a new marketing campaign on Facebook, check your data insights to ensure you're making marketing choices that your followers will be positively affected by.
Publish Platform Exclusive Content
When it comes to raising customer engagement with social media marketing, it's always best to identify a need that can only be met by a particular platform. For example, if you post exclusive offers and content only on your Facebook business page, your customers will visit your page frequently if they want to keep up with your promotional events and content. Exclusively posting your content makes a separate audience group for your Facebook page and it only gets bigger as your brand popularity rises.
Make Every Interaction Count
Whenever your customers visit your business's Facebook page, they expect human interactions, rather than AI-generated answers. So, whenever a customer reaches out to you, respond quickly and make sure you satisfy their query. When someone asks a question, respond as best you can and express gratitude for their trust. It's essential that your customers understand that there's a real person on the other side of the screen, whether it be with a lengthy message, a brief reply, or even just a single emoji.
Get the Most Out of User-Generated Content
User-generated content, or UGC, is content that's produced by customers and contains their experiences and thoughts about products or services in the form of videos, reviews, testimonials, and so on. Posting UGC on Facebook pages is a very popular tactic used by various online businesses. Publishing it across your Facebook page helps you capitalize on its potential and attract more qualified leads. Just don't forget to get customer approval and give credit to them in the post.
Create and Post Attractive Cinemographs
A cinemograph is a combination of a photo and a video and resembles an animated image or GIF in some ways. Cinemagraphs are great when it comes to catching your customers' attention and offer them a much-welcome breather from all the dense media posts on the platform. You can post them when you have new promotions, offers, discounts, or sales going on and want them to be the first thing your customers see when they visit your Facebook page.
Track Your Followers' Active Times
Your posts are not likely to get good views if you're posting them at a time when your customers aren't active. You can see when your followers are most active throughout the day by accessing the Facebook Page Insights under the posts tab. Once you note down the days and times ranges of your customers' activity, tailor your posting times accordingly. It's important to always check these insights because they're likely to change every once in a while.
Share Special Discounts and Offers
One of the best ways to ensure that your customers keep interacting with your Facebook page is to give them a reason to keep coming back. How? By posting exclusive special discounts and offers that your customers can access if they buy your products or services only through your Facebook page. You can post vouchers, links, or countdowns that can help you maintain a steady customer engagement and visiting rate on your page.
Boost Your Successful Posts
If you have some extra budget set aside for your Facebook marketing, consider boosting your successful posts on your page to get even more exposure and engagement. Boosting content that has been proven to successfully engage your target audience allows you to reach any gap you may have missed the first time. It's important to ensure that you select posts that speak to your brand's reputation, credibility, and authority and were highly preferred by your customers at the time of initial posting.
Repurpose Old Posts
If you don't want to invest in boosting your posts, you can also repurpose them by editing and posting them. Repurposing content is a smart and budget-friendly marketing tactic that helps you re-generate the value of already existing content and reach your target market more effectively. When repurposing, make sure you aren't immediately posting the same post just after a couple of weeks. You can improve your previous posts by including an infographic or a video when reposting them.
Facebook As An E-commerce Gateway for Online Businesses
For an online business, Facebook is another gateway for your products and services to be displayed and bought. With the right strategies, you can create a wide customer market on the platform that you can direct to your website and achieve more sales. Use your Facebook page as an opportunity to freely interact with your customers and let them become acquainted with your brand in a more human way. Not only will this bring you exposure and qualified leads, but also help you obtain and retain faithful customers who are likely to support your brand for years to come.
Read also: https://www.searchboosters.com/how-to-determine-your-target-audience-a-guide-for-online-businesses-in-2022/