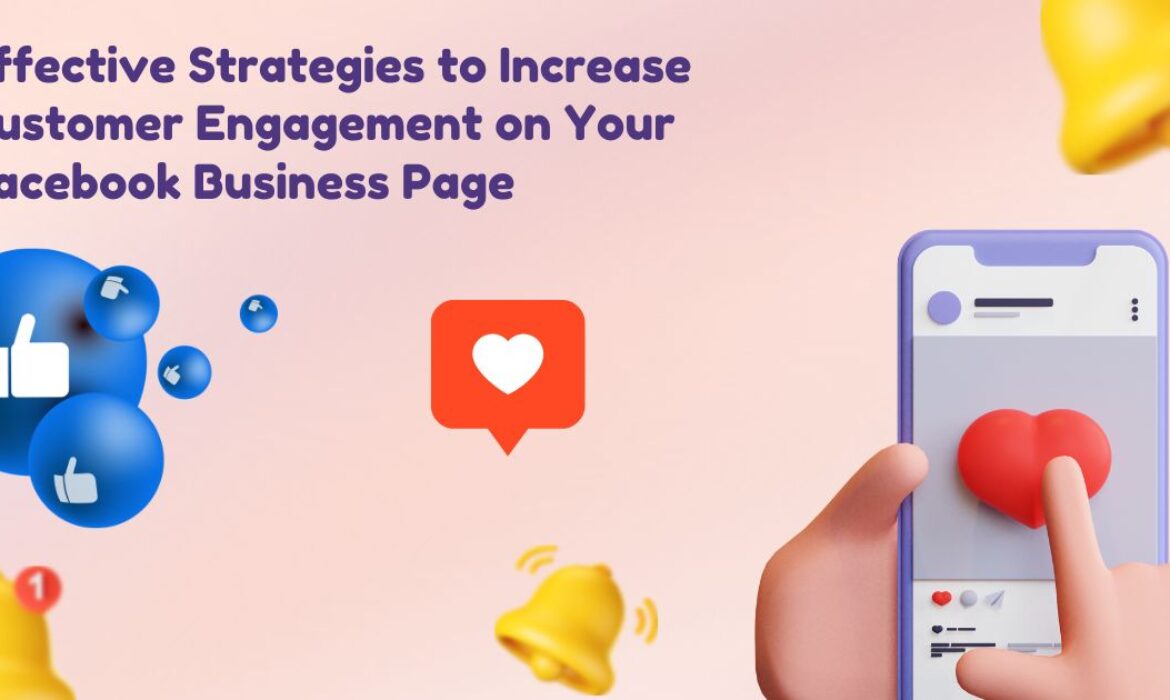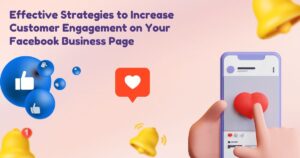 As an online business in 2023, can you guarantee that your customers will be satisfied with the item they bought on your online store and return for another purchase? If you find yourself answering "no", you need to nurture your customers to ensure they keep supporting your brand. A great way to accomplish this is by improving your customer engagement.
All online businesses and stores that are constantly striving for success and growth, use every possible measure to maintain their customer engagement rates for their brands. While there is a myriad of social media channels that can help you interact with your audience, you should begin with Facebook. It's essential to learn how to boost your customer engagement rates on your Facebook business page to help you retain your customers, attract prospective leads, and build long-term customer relations for steady brand support.
Strategies to Boost Customer Engagement Rates on Your Facebook Page
According to a survey, 70% of online users access Facebook eight times a day. A strong Facebook marketing strategy for a business's page concentrates on boosting its customer engagement, online exposure, and brand reputation. Here are some effective strategies you can follow:
Post Short Videos on Facebook
Convenience is the key component when it comes to social media marketing. This means that users will like a platform more if there aren't many steps involved. So instead of posting links to your visual content on your Facebook posts, post it directly to your page. Facebook's analytics show that its users prefer to watch videos directly on the Facebook app or website rather than opening another browser tab or app for it. Ensure that your visual content is a minute long to keep your followers interested.
Take Advantage of Facebook Insights Data
Facebook marketing tactics are always unique and help you access useful data about your followers' behavior. You can get a better understanding of the kind of content that your audience prefers by checking your Facebook insights. Whenever you're thinking of creating a new marketing campaign on Facebook, check your data insights to ensure you're making marketing choices that your followers will be positively affected by.
Publish Platform Exclusive Content
When it comes to raising customer engagement with social media marketing, it's always best to identify a need that can only be met by a particular platform. For example, if you post exclusive offers and content only on your Facebook business page, your customers will visit your page frequently if they want to keep up with your promotional events and content. Exclusively posting your content makes a separate audience group for your Facebook page and it only gets bigger as your brand popularity rises.
Make Every Interaction Count
Whenever your customers visit your business's Facebook page, they expect human interactions, rather than AI-generated answers. So, whenever a customer reaches out to you, respond quickly and make sure you satisfy their query. When someone asks a question, respond as best you can and express gratitude for their trust. It's essential that your customers understand that there's a real person on the other side of the screen, whether it be with a lengthy message, a brief reply, or even just a single emoji.
Get the Most Out of User-Generated Content
User-generated content, or UGC, is content that's produced by customers and contains their experiences and thoughts about products or services in the form of videos, reviews, testimonials, and so on. Posting UGC on Facebook pages is a very popular tactic used by various online businesses. Publishing it across your Facebook page helps you capitalize on its potential and attract more qualified leads. Just don't forget to get customer approval and give credit to them in the post.
Create and Post Attractive Cinemographs
A cinemograph is a combination of a photo and a video and resembles an animated image or GIF in some ways. Cinemagraphs are great when it comes to catching your customers' attention and offer them a much-welcome breather from all the dense media posts on the platform. You can post them when you have new promotions, offers, discounts, or sales going on and want them to be the first thing your customers see when they visit your Facebook page.
Track Your Followers' Active Times
Your posts are not likely to get good views if you're posting them at a time when your customers aren't active. You can see when your followers are most active throughout the day by accessing the Facebook Page Insights under the posts tab. Once you note down the days and times ranges of your customers' activity, tailor your posting times accordingly. It's important to always check these insights because they're likely to change every once in a while.
Share Special Discounts and Offers
One of the best ways to ensure that your customers keep interacting with your Facebook page is to give them a reason to keep coming back. How? By posting exclusive special discounts and offers that your customers can access if they buy your products or services only through your Facebook page. You can post vouchers, links, or countdowns that can help you maintain a steady customer engagement and visiting rate on your page.
Boost Your Successful Posts
If you have some extra budget set aside for your Facebook marketing, consider boosting your successful posts on your page to get even more exposure and engagement. Boosting content that has been proven to successfully engage your target audience allows you to reach any gap you may have missed the first time. It's important to ensure that you select posts that speak to your brand's reputation, credibility, and authority and were highly preferred by your customers at the time of initial posting.
Repurpose Old Posts
If you don't want to invest in boosting your posts, you can also repurpose them by editing and posting them. Repurposing content is a smart and budget-friendly marketing tactic that helps you re-generate the value of already existing content and reach your target market more effectively. When repurposing, make sure you aren't immediately posting the same post just after a couple of weeks. You can improve your previous posts by including an infographic or a video when reposting them.
Facebook As An E-commerce Gateway for Online Businesses
For an online business, Facebook is another gateway for your products and services to be displayed and bought. With the right strategies, you can create a wide customer market on the platform that you can direct to your website and achieve more sales. Use your Facebook page as an opportunity to freely interact with your customers and let them become acquainted with your brand in a more human way. Not only will this bring you exposure and qualified leads, but also help you obtain and retain faithful customers who are likely to support your brand for years to come.
Read also: https://www.searchboosters.com/how-to-determine-your-target-audience-a-guide-for-online-businesses-in-2022/