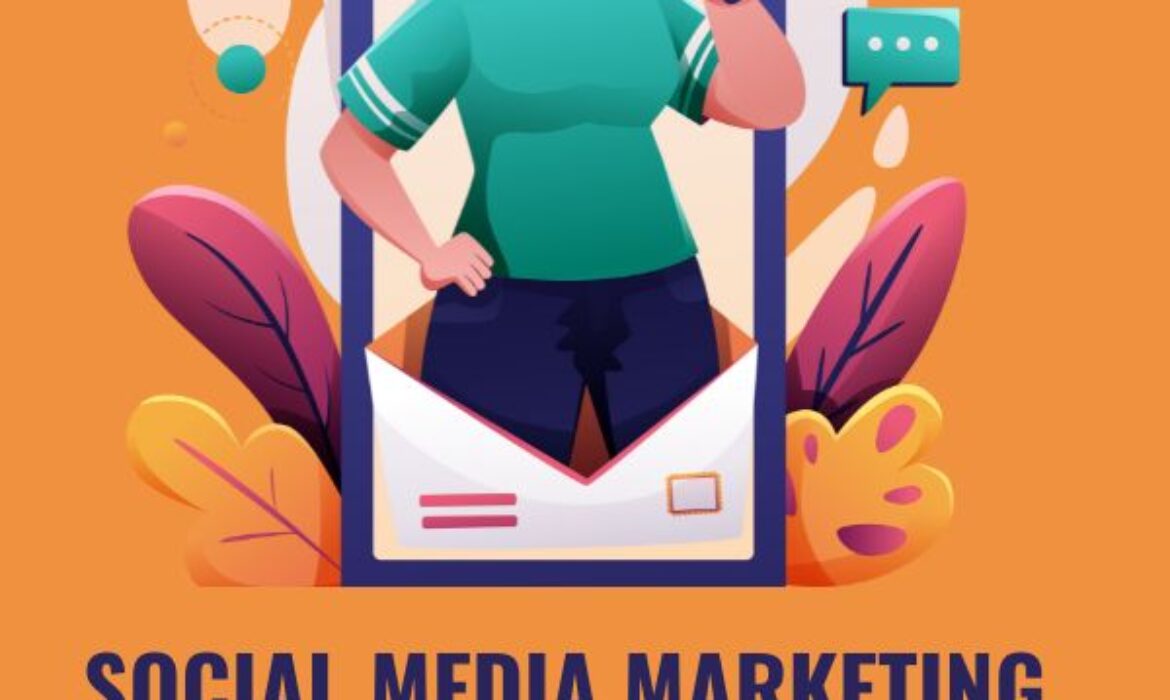 Social media is an essential tool for businesses. It can help you reach more customers, create more brand awareness, increase your revenue and so much more. But creating a successful social media strategy isn't always easy—it takes a lot of research, planning, and dedication. If you're looking to create an effective social media marketing strategy for your business, this blog post is for you. We'll cover the basics of how to get started, as well as some tips and tricks for making the most of your efforts. Let's dive in!
Defining Your Goals
The first step in creating a social media strategy for business is defining your goals. What are you aiming to achieve with social media? Do you want to increase brand awareness, generate leads, or drive sales? You can create content and techniques that are in line with your goals if you are aware of them.
For example, if your goal is to increase brand awareness, you'll want to create content that is shareable and promotes your brand. You'll also want to make sure you're active on all the major social networks so people can see and interact with your content.
If your goal is to generate leads, then you'll want to focus on creating content that drives traffic back to your website or landing pages. You might also consider using paid advertising on social media to reach a wider audience.
And finally, if your goal is to drive sales, then you'll need to create content that directly promotes your products or services. You can also use social media to run special promotions or discount codes to encourage people to buy from you.
No matter what your goals are, there are ways to use social media to achieve them. By taking the time to define your goals and create a strategy that aligns with those goals, you can ensure that your social media efforts are successful.
Read also: Top 5 social media tools for your business
Research Your Competitors
Before you create your social media strategy, it's important to do your research and understand what your competitors are doing. This will help you understand the landscape and find opportunities to stand out.
To start, make a list of your top competitors. Then, visit their social media profiles and take note of their activity. How often are they posting? What kind of content are they sharing? What seems to be their most popular posts?
You can also use social media listening tools to track competitor mentions and activity. This will give you an even deeper understanding of how they're using social media and what's working well for them.
With this knowledge in hand, you can start to develop a social media strategy that will help you better connect with your target audience and achieve your business goals.
Choose the Right Platforms
It might be challenging to choose the best social media platforms for your company because there are so many of them available. Here are a few things to consider when choosing the right platforms for your social media strategy:
– Your intended market is: Which platforms are used by your target market? Ensure that you are there where they are.
-Your goals: What are your objectives for using social media? Pick platforms that will enable you to achieve your goals.
– Your resources: Do you have enough manpower to keep up a presence across many platforms? Instead of attempting to spread oneself too thin, it is better to concentrate on a small number of platforms and excel at them.
Keep these things in mind when choosing the right social media platforms for your business!
Create Engaging Content
One of the key components of social media marketing is creating interesting content. Without interesting and valuable content, your audience will quickly lose interest in your brand.
To create engaging content, start by understanding what your audience wants and needs. What information are they looking for? What problems do they need help solving? Once you know what your audience is looking for, you can begin creating content that addresses their needs.
Your content should be well-written, accurate, and informative. It should also be visually appealing and easy to read. To break up text and make your content more interesting, use photos, infographics, and videos.
Finally, make sure to promote your content across all of your social media channels. Share it on Twitter, Facebook, LinkedIn, and anywhere else your audience hangs out online. The more people who see your content, the more likely it is that someone will find it valuable and share it with their followers.
Analyze and Adjust Your Strategy
As your business grows, it's important to keep an eye on your social media strategy and make sure it's still working for you. Here are a few things to look out for:
1. Are you still reaching your target audience?
Your target market may change as your company grows. Make sure you're still reaching the right people with your content.
2. Have you changed your goals?
Your social media goals should evolve as your business does. If you haven't updated them in a while, now is the time!
3. Are you using the right platforms?
There are always new social media platforms popping up. It's important to evaluate which ones make sense for your business and where your target audience is spending their time online.
4. Is your content still relevant?
Your content should be evergreen, but that doesn't mean it can't be updated from time to time. Keep an eye on your analytics to see what kinds of posts are performing well and adjust accordingly.
Conclusion
Creating a social media strategy for a business is an essential part of any successful marketing and advertising plan. With the right approach, you can create engaging content, build relationships with customers, and establish yourself as an authority in your industry. Whether you are just getting started or have been using social media for years, understanding how to develop a comprehensive strategy will help ensure success now and in the future. By following these steps and taking advantage of all that social media has to offer, your business will be able to reach its target audience quickly and effectively