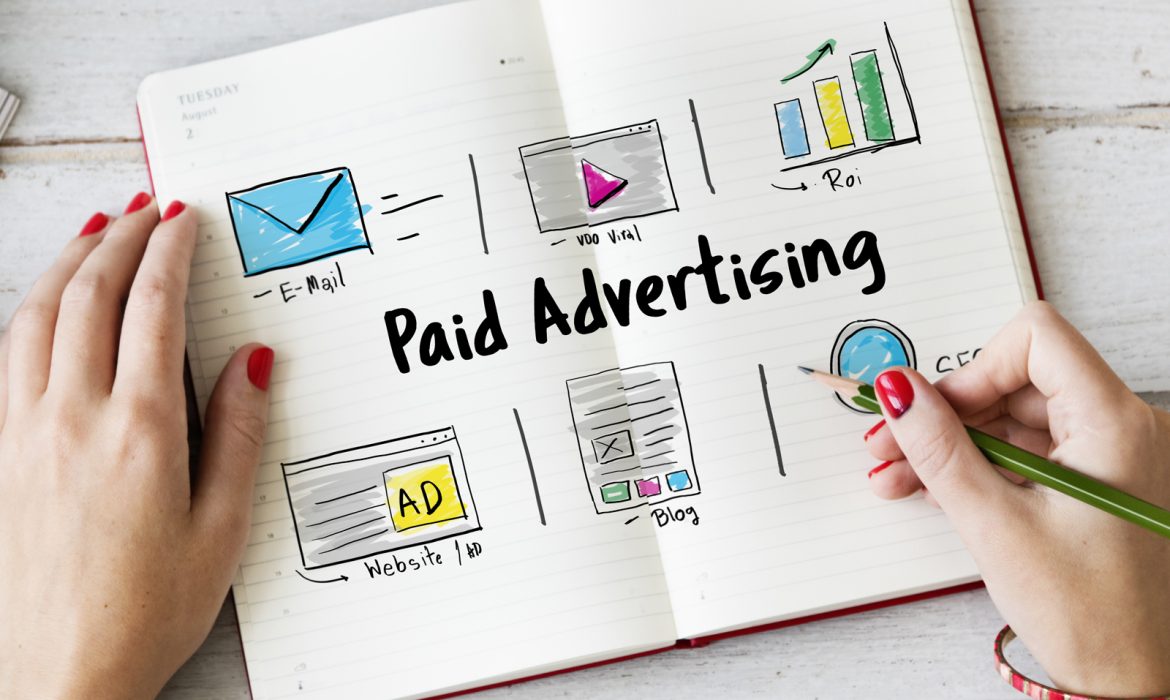 While SEO may be the most talked about digital marketing tool in every marketer's toolbox, the prospects for reaching out to a wider audience and building your brand aren't limited to it. Aside from SEO, it's PPC that online businesses use as a digital marketing channel to run successful ad campaigns so they can increase their traffic and conversions.
Maybe you're trying to figure out how to build your first customer base and sales for a brand-new product or to increase the visibility of your brand across the internet, PPC is the option you might opt for that. PPC can prove to be an incredible marketing channel to promote your brand, services, and products and attract new customers.
But if you don't know how to pull off its basics, it can be a bit complicated. This is why learning what PPC is in 2022, how it works, its benefits, and important performance metrics can help you understand this marketing channel fully and use it to build your brand, collect a loyal customer base, and increase your ROI.
What is PPC?
PPC, or pay-per-click, is a form of online advertising where marketers publish their ads by running ad campaigns on platforms like Google Ads and get charged each time a customer clicks on them. PPC is used by online businesses to attract their target customer market to increase their traffic, sales, or conversion rates.
Even the most basic PPC strategies are enriched with specific audience targeting that allows you to only display your ads to only those users that meet your target audience criteria. Paid advertising is an industry that is steadily rising each year, and search engines like Google generate more than $162 billion in revenue annually from their platforms.
Whenever your potential customers look up a product or service that you provide and they see your ad on top of the searches, there's a 90% chance that they are going to convert. If your marketing strategies lack effective targeting, you can accomplish that with PPC and rapidly gain traffic and brand recognition.
How Does Pay-Per-Click Advertising Work?
In 2022, PPC marketing encompasses a variety of ad platforms, the most popular of which are Google Ads and Bing Ads. Additionally, each of these platforms offers a variety of ad options such as Gmail Ads, Search Ads, Shopping Ads, Display Ads, and Video Ads
Since it provides access to the largest audience of prospective customers and offers a variety of ways to set up and manage ad campaigns based on different goals, most online businesses begin their PPC ad campaigns by using Google Ads. Google Ads follows a straightforward process on the platform that follows:
Create an advertising account on Google Ads.
Design and develop ads by setting the targeting range and specifics, adding relevant keywords, and audience types.
Determine the price that you will pay for each click.
As other marketers start to bid on the same keywords, your ad is entered into an auction.
The bidding decides the position of the ads to be displayed.
Your campaign goes live and your ads pop up on a relevant search.
When someone clicks on your ad, you are charged.
Google Ads allows you to customize your campaigns as much as you want. You can use the different campaign formats for your different marketing objectives.
What Are The Benefits Of Using PPC As A Marketing Channel?
You will be surprised to find that you can increase your brand awareness by up to 80% through Google paid ads. Your ROI will also increase by $200 since PPC returns $2 for every $1 spent. But its benefits don't just end there. Here are some of the biggest reasons why most marketers and online businesses opt for PPC in their digital marketing arsenal:
You Can Track and Learn PPC Easily
PPC is far simpler to understand and track than SEO. It can take up to three to four months to fully understand the technicalities of SEO. After that, even when you implement SEO, it can take a couple more to start showing its progress. PPC differs a lot in this manner.
A lot of start-up online businesses actually set aside funds for PPC marketing when they begin digital marketing just so they can build a customer base early on. With PPC, you see results almost as soon as you implement it and get the ability to track your conversions, your ROI on particular keywords, and more. These insights allow you to make well-informed decisions about your future ad campaigns to increase their effectiveness.
You Get Full Control over Ad Timing and Pricing
You can tweak and control the timing of your ads when using PPC. Whether you want them to run at a certain hour of the day or if you prefer that your ads run on a particular day of the week, with PPC you can control it all. You can also enable and disable your ads accordingly.
This feature comes in handy when you simply want to run ads for a short period of time to generate new leads. Setting your budget for your ad campaigns is also quite straightforward. With PPC, you get to have the choice of setting your daily, monthly, and click-through rate budgets.
You Can Customize Your Demographic Targeting
With PPC, you can specifically target certain customer audience groups, which is quite difficult with SEO. You may adjust how and when your ads appear if you have insights on the kind of customer demographics you're targeting and how and when they make a search.
You can customize your ads according to locations, age groups, time of activity, preferences, etc. With PPC, you can manage which devices your ads are displayed on and when they are displayed, and even restrict their visibility based on locations if you want to.
Seven Important PPC Performance Metrics You Should Track
Performance metrics are crucial for any marketing channel as they help you evaluate whether you are gaining back what you invested in. With PPC, tracking performance metrics is even more important. The following are some important metrics to monitor for your PPC campaigns:
Clicks: The total amount of clicks on an ad is referred to as clicks. The relevancy of the keywords and content in your ad determines your number of clicks.
Cost-per-click (CPC): CPC quantifies the cost associated with each click on your ad.
Click-through rate (CTR): The percentage of views that follow the clicks on your ads is known as CTR.
Ad spends: The amount you spend on your ads is known as Ad spend.
Return-on-ad spends (ROAS): Your ad campaign's ROI is measured by your ROAS. This metric determines how much you earn on the money you spend on your ads.
Conversion rate: The percentage of visitors that respond to your landing page's call-to-action (CTA) and convert into your customers is your conversion rate.
Cost-per-conversion: The cost to generate a lead is referred to as cost per conversion.
2022 Is The Year To Step Up Your PPC Game!
Regardless of whether your online business is brand new or has been around for decades, PPC could be the boost you need to get an edge over your competitors that are always looking for your weak spots. By understanding how to build an effective PPC ad campaign and investing your marketing budget and efforts in it, you can improve your website's traffic and conversions.